Sorry for the lag in posts. I initially tried to post something new every week, but life's been keeping me pretty busy lately. Anyway, on to more artwork!
During SDCC '08, I rushed to the Heavy Metal booth to pick up the Bodycount hardcover reprint. Kevin was there Thursday afternoon, and he was giving free sketches to all those that purchased Bodycount. I already got a Mikey sketch from him last year on my copy of his artobiography, so I ended up with Leo this year: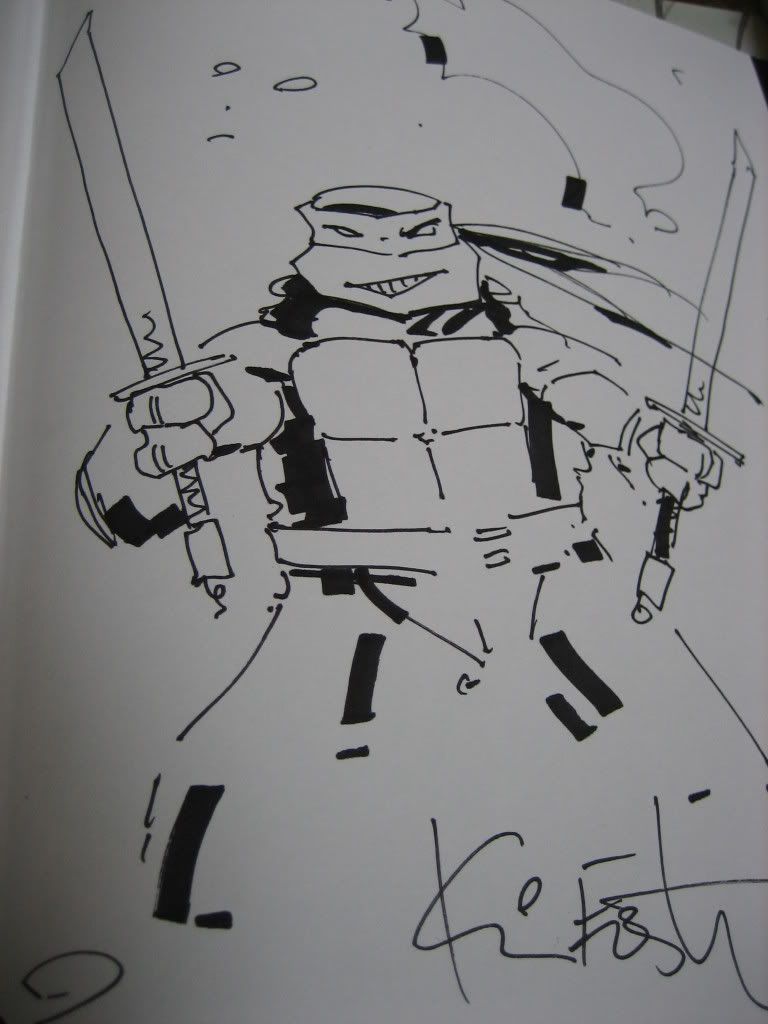 Kevin may not be heavily involved with the TMNT any more, but he's still incredibly kind to all of the turtle fans that were lining up at his booth. He told me that he'd be playing a role in the TMNT's 25th anniversary, but he didn't (or perhaps couldn't) elaborate on what he'll be contributing. I certainly hope it'll be more than a pin-up.
I caught up with Simon Bisley the next day, and I can honestly say that the man scares me a bit. He was cracking a lot of crude jokes (which I found hilarious), but he also enjoyed drilling the people asking him for sketches. One poor guy made the mistake of questioning Simon on his marker choices, telling the crazed Brit that black ink turns brown over time. Simon, who was rightfully irritated, gave him a hell of a hard time before finishing a sketch. When my turn came up, I was horrified that he'd sketch something obscene for me because I saw him write something pretty bad (the "c" word) on someone's sketchbook earlier. Fortunately, he didn't do much except try to sell me a painting, LOL. He gave me this funny sketch of "Biz Man", an obvious play on a certain caped crusader: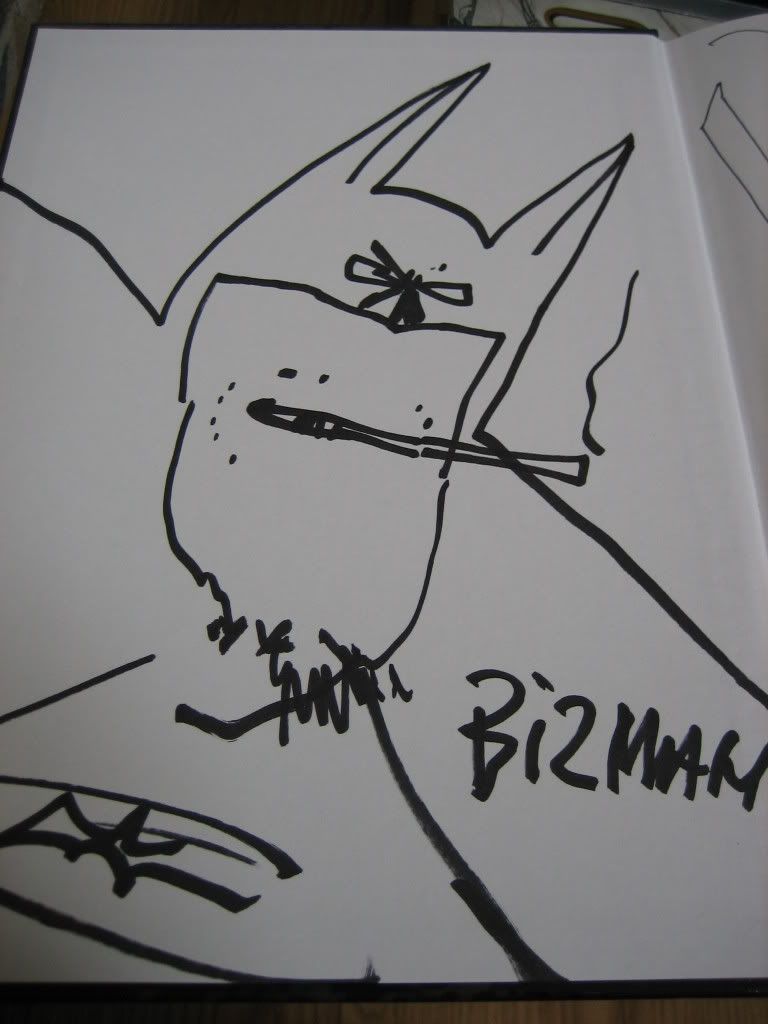 Meeting Simon was definitely an adventure in its own right. To see more of his artwork, check out his official website:
(WARNING: May not be work safe!)
The Simon Bisley Gallery
And for more of what Kevin Eastman is up to nowadays:
(WARNING: May also not be work safe!)
Heavy Metal
Coming Up Next: Leo & Usagi by Stan Sakai
Coming Up Soon: TMNT & Splinter by Rak
Coming Up Later: Hawkman by Ramona Fradon